Keep learning and tracking
---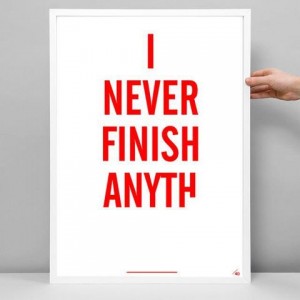 Duchamp once said he wants to teach « thinking » to artists. His practices were maybe not the best way, but they were for sure an inspiring new way to look at art at that time.  Unfortunately we do not have lots of Duchamp in our personal lives, but internet gives us the access to more of those brilliant brains that inspire us.
I take internet as a provider. Since a while I'm using it only to make a research, get some contacts, meet people and make connections between real projects and possible places. It's interesting how my research about mapping the Creative Industries in Romania has given me the chance to meet a series of very interesting people who are all doing something they are extremely passionate about. I have to say I feel so lucky to have the time to speak with them about the economic environment in Romania and their ambitions and initiatives regarding the development of a new way of thinking locally and globally. Changing the « thinking » means you have to assume before taking this mission, that you'll never say I finished it. If you are lucky and smart enough, you get to start the thing. Anyway, I feel like improving my method by discovering new territories and new ideas every day gives me a lot of positive energy. In fact, I feel like I would never want to finish this research and I would never want to stop learning. And I don't.
I've decided to work on an interactive online map including all the creative initiatives I'll find during my research. I also count on people like Ioana who hosts me in Bucharest, like Bogdan who will do the programming for this cartography or Nico who waits for me in Paris and many others who support and feed my curiosity in everyday life.
The rest of the story  is far from being  history,but it's becoming a very  nice and promissing   collection of contemporary case studies coming from valuable people and ideas from Romania. To all my contributors, who think big and find the solution beyond the limits of small problems:
« The gap between the sign and the meaning is not the only one. Different signs also have different values​​: they are separated from each other by boundaries of value that often limit the passage beyond. Such a shift must be done several times and then people will start doing it also, but only those who know the logic of overcoming the limits and manage to follow this logic. « – About New, Boris Groys
« Ruptura intre semn si sens nu este singura. Diferitele semne au de asemenea diferite valori: ele sunt despartite unele de altele prin granite de valoare care interzic adesea trecerea. O astfel de trecere trebuie mai intai in mai multe cazuri produsa si dupa aceea oamenii ajung sa o foloseasca, cei care cunosc logica trecerii peste granite si cei care urmeaza aceasta logica. » – Despre nou, Boris Groys
Étiquettes : Creative Industries, creative thinking, Duchamp, inspiring people, leqrning, Mapping Creative Industries in Romania, new way of thinking