Code is about people and I need people to code for Romania
---
When I've chosen human sciences back in college, I had nobody to tell me that people need code to find solutions to their problems and that informatics can help us build the future we want.
It took me a long way to arrive here, to understand how much we need to learn how to code and how important code is for humanity. Now I would love to show the short, fast and easy way to the others like me.
In January 2014, I together with the french team from Simplon.co in Montreuil will start a Simplon.co in Romania.
We need people to program Romania's future together and I hope you, the #crazy, the #rebels, the #smart geeks, the #creatives, the #hipsters, the #outcasts, the #optimistic, the fans of #Cioran, the mispoken #hackers and the weird #nerds, the #poor & the #rich, the #entrepreneurs and those #lost in #translation, all Romanians who dream, have a vision and do something, will join us in this adventure.
Simplon.co is a startup factory where we empower web-entrepreneurs to become developers. Every 6 months, we train 24 underpriviliged smart people on web development, and help them to build web startups for social good.
Simplon.co is an alternative educational program for all people who have ideas and want to learn to code to make something real and useful. It is about technology, innovation, programming and utopias. It is about robots, intelligent objects, a web of tomorrow and apps that can help us today. And before anything it is about people.
At Simplon.co we like to connect people with ideas with people with know-how. We love people who make great stuff and don't do bullshit. That is Simplon.co spirit. To bring this spirit to Romania I need you.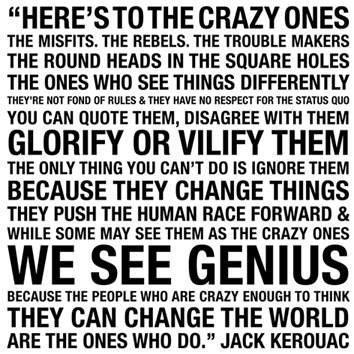 Don't contact me if you're not a little bit geek and a little bit more of a self-made entrepreneur with DYI spirit and great interest in BIG ideas, But please, please do it if this video speaks to you for at least for 3 seconds.
Étiquettes : code, code for Romania, developers, education, entrepreneurship, IT, programming, Romania, school, Simplon, Simplon.co, startups, web developer, web-entrepreneurship